Our toasties aren't just sandwiches; they're a culmination of a relentless pursuit for perfect flavours, emboldened by a tale of wanderlust and discovery. Savour our fully-loaded toasties and experience an explosion of tastes.


The bread is so ingeniously cut that only the top is opened and the bottom remains uncut so none of the filling falls out. Thought that was incredibly smart because eating this can be quite messy. The wagyu beef is my favourite choice. It's slightly sweet…

I had the Bacon my heart for brekkie and it was lovely. Tasty scrambled egg and bacon with a bit of crunch from the slaw.

Just to say thank you to toastie smith for my toastie, which it I order OMG bird, it was very delicious and so good .The Staffs are friendly. Will be back here soon. Highly recommend. (:

Fantastic selection of toasted sandwiches, located within food court of Macquarie Centre. Ordered the 'delish fish' on a Sunday morning – it tasted like a gourmet fish burger, with fried fish patty, cheese, pickled cucumber and very flavoursome dressing. Admittedly, it wasn't cheap at $14.50.

The delicious toasties ever !! Definitely would recommend. Very tasty ! And the bread is soft ! We got additional French toast which was very good! Friendly staff and food came out quite quickly !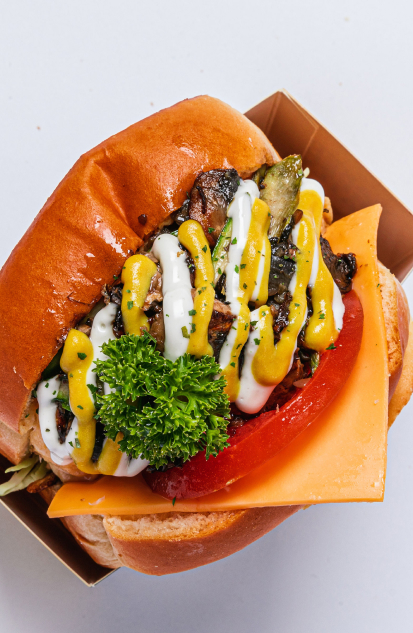 The unending quest for the perfect toastie
On a quest to create the world's most scrumptious toastie: this is the foundation upon which Toastie Smith was built, where each bite is a chapter of our story and every flavor an echo of our adventure.